Our Legacy
A History of
Excellent Service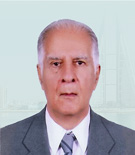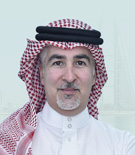 Established in the 1930s, Alireza & Sons Group of Companies has been on a mission to revolutionize the business sector of Bahrain.
Nearly 80 years later led by Salahuddin Alireza and Faisal Alireza, the company has and continues to be resoundingly successful in accomplishing this mission. With vision and a unique ability to stay ahead of the market, Alireza & Sons Group of Companies has ambitiously become a well-known name in the Kingdom across multiple industries. The success of the company can be credited to leadership holding each aspect of the business to the highest of standards, which has translated into unparalleled customer service and a reputation for excellence.
read more
Business diversities
Our Projects
Alireza & Sons Group is constantly developing new projects, and they are the heart of everything we do. Focused around offering hospitality, commercial, and residential services, our company caters to all of these sectors. No matter your business in Bahrain, you can count on having a wonderful experience from Alireza & Sons Group of Companies.
view all
We are considered as one of Bahrain's elite companies
Alireza & Sons Group of Companies has been dedicated to following a simple approach of providing unmatched levels of customer service. This has ensured that our growth has matched the booming economy of Bahrain, stride for stride. Today we stand as an elite company within Bahrain, known for our expertise and an unbeatable work ethic that never fails to surpass our client's expectations.
read more Business Diversification
Our Portfolio
Having a portfolio across different industries has led to Alireza & Sons Group having a deep understanding of all different types of client needs. We take great pride in our Company's ability to provide support and solutions no matter the need.