Our Legacy
Getting Where We Are Today
When Ali Abbas Alireza founded Alireza & Sons Group of Companies he knew that Bahrain was a gateway to promising opportunities, and he believed that it could be an economic power hub in the MIddle East. This foresight has been the cornerstone the company pioneering its way to success.
Since then, Bahrain has implemented economic policies that has created the financial stability and infrastructure necessary to promote a thriving business environment. Alireza & Sons Group has worked vigorously to capture Bahrain's growth and momentum and as a result it now business holdings across the Hospitality, Real Estate Development & Management, Travel Services, Trading, and Food Service industries. The group has a joint venture that gives them strong standing in the Industrial Service sector through a branch of the company known as UTS-Alireza.
Our Objective
Improving the Traveling Experience
At Alireza & Sons Group of Companies we accept that we play a role in enhancing the economic market of Bahrain, considering our wide-reaching presence across industries. Our objective is to leverage our experience, expertise, and resources to improve the traveling experience of our clients. The strong support of our major partners makes this all possible, as they share in our goal of achieving excellence year after year.
"We value our clients and it reflects in the value we deliver"
Our Mission
Allowing Us to Go Beyond the Possibilities
At Alireza & Sons Group, our mission is to always provide the highest level of service and meet the tallest of standards with competitive cost, unparalleled efficiency, enviable speed, and an unmatched level of customer care and personal attention.
Operating according to this mission has allowed us to reach beyond the normal possibilities, and has opened the doors for expansion into other regions of the Middle East. We are confident the steps we will take in the near future will lead to more success because our mission statement holds true value for each individual that is apart of our company.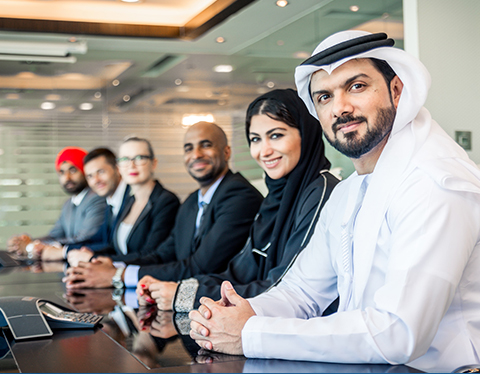 Our Values
Exceeding the Corporate Standards of Excellence
One of our most important business practices is making it a point to know the standards of operation in each industry. We then make sure to communicate our expectation of exceeding these standards throughout the staffing process. This leads to Alireza & Sons Group of Companies always having the most qualified individuals as part of our team.
Our Team
The Most Highly Committed Group of Personnel
In line with our values, each branch of Alireza & Sons Group hires team members with exemplary dedication and commitment. We set ourselves apart from other companies in how we address the relationship between our staff and the client. This is evident with Global Travel's consultants, who maintain individual client profiles so that they can provide services that cater directly to their client's needs.
About Us
Managing Real Estate that
Affects the Daily Business of Bahrain
A major holding of Alireza & Sons Group of Companies is our Real Estate Management and Development. When we were originally founded, the goal was always to provide solutions that would help improve the Bahraini economy.
Offering real estate options that are competitively priced, while also providing the height of luxury is what we have become recognized for. We are working nonstop to continue developing our real estate portfolio, with the hopes of satisfying more clients each year.
Our Offerings
Clients can always count on Having a
Quality Experience at Any of Our Real Estate Offerings
At Alireza & Sons Group we take pride in the quality of our real estate portfolio, in and around Bahrain. With a focus on creating an incredible customer experience, one can expect every detail to have been attended to at all of our real estate offerings.
Our four towers are the pillars of our portfolio: Infinity Juffair, Ramee Grand Hotel & Spa, Infinity Suites Tower, and Wind Tower Diplomatic Area. Each services a different part of the Kingdom, giving us the opportunity to share the Alireza & Sons Group experience with as many people as possible.