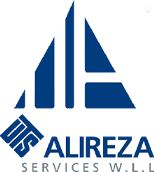 Our Legacy
Your Right Choice
for All Your Energy Needs
Serving a community was the primary reason for the founding of UTS Alireza. Our company fills the need of offering high quality services and products that enhance the quality of life for residents in the Kingdom of Bahrain.
A joint venture between United Technical Services (UTS) and the Alireza & Sons Group of Companies, UTS Alireza has been serving the local market as a player in the Arabian Gulf's market. This partnership with UTS comes down to a shared value system of our two companies. Like Alireza & Sons Group of Companies, United Technical Services holds itself to the highest health, safety, and environmental standards. Their proposition to provide value and uncompromising quality in service makes this partnership in UTS Alireza successful.
Since its foundation, UTS Alireza has been committed to long-term development plans and it is constantly investing to improve its portfolio of products and services.
Our Objective
Being a Proactive Player in the Bahrain Economy
Being a major player in the energy sector requires hard work, but also an attention to relationships. UTS Alireza has begun to leverage a number of different sponsorship agency agreements and joint ventures that have been instrumental in introducing a variety of innovative technologies and services to the local market.
This accomplishes two things. First, it has significantly enhanced the quality of life for residents of the Bahrain communities, fulfilling one of our foundational commitments. Secondly, it has allowed us to develop a firm place in the energy industry and has made us a real player in the Bahrain economy.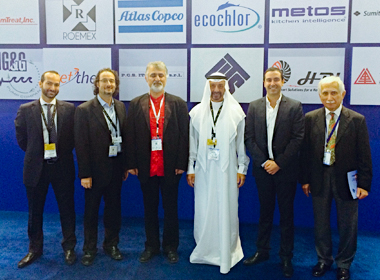 Our Mission
Thinking Beyond the Middle East
Our mission at UTS Alireza is to compete in the world economy. We have strived to be a force of positive change in Bahrain and we believe that we could do this on a world stage as well.
With each business decision made, the costs and potential outcomes are weighed with this goal in mind. We believe in our approach of serving community and will leverage this attitude to help us become global competitors.
Our Offerings
Providing a Diverse Offering of
Services and Products for the Energy Sector
UTS Alireza is committed to having a strong focus on our clients. Our goal is to provide the highest quality products and services available worldwide in a competitive market. The following sectors are covered by UTS Alireza:
Oil & Gas
Environmental Services
Marine Services
Oil & Gas
UTS Alireza has been providing invaluable services to oil & gas companies by supplying and maintaining specialized, engineered equipment that is sourced from the foremost manufacturers in the world through strategic partnerships and alliances. These relationships allow us to commit to providing the following products and services to the oil and gas industry:
OCTG & Line pipes
Chemical Injection Pumps
Heat Exchangers
Liquid Handling Tanks
Separators
Oil field chemicals speciality lubricants
Cryogenic Pumps
You can count on UTS Alireza to be a leader in providing environmental and marine services and products including the following:
Environmental Services
Water Conservation
Vacuum Systems in Marine Sector
Vacuum Systems in Buildings
Waste Water Treatment
Liquid Handling Tanks
Marine Services
Reverse Osmosis (RO) Water Makers
Sewage Treatment Plant
Hydrophore & Hot Water Calorifier
Sterilizers & Filters
Marine Incinerators
Oily Water Separator
Galley & Laundry Equipment + Layout Design
Ballast Water Treatment System
Outside of our main services, UTS Alireza also provides Chemical and Desalination Products and Services, such as:
Chemical
Water Treatment Chemicals & Equipments
Oilfield Production Chemicals
Chemical Injection Pumps
Desalination
Reverse Osmosis
Waste Heat Evaporators
Our Affiliations
Leveraging Our Global Network is
One of Our Greatest Strengths
Energy is one of the most competitive markets in the world. Based on years of experience, leadership at UTS Alireza knows the best way to navigate the industry is by developing strong relationships with affiliated organizations.
UTS Alireza committed to this approach from the start, and has become a well-known and liked name because of it.